Tuesday came and went, and I spent a very enjoyable quiet evening in
Bulle
,
Switzerland
here with Foi and the
Glion
company. Foi cooked me mee goreng for dinner, and they even came prepared with a very fruity cake. Not forgetting how I celebrated my birthday in old-school fashion: cake only with no alcohol. Yes, amazing ain't it?
Just a quick question though: when it's that time of the year and everything is singing your happy birthday song, do you sing along? I remember singing "happy birthday to me" at Wala's onstage last year when I celebrated my birthday. I did it again this year, as you can see, because it felt weird not to sing and just stare at the cake!
Switzerland has been beautiful so far, but I haven't got much done since I got here except stay indoors and complete essays for Foi and her flat mates. Of course, I charge, though my rates are pretty cheap. The current going rate is 10 Fr. per 100 words, so a 2,500-word essay will only cost you 250 Fr.! It comes with complete in-text referencing and bibliography too. Not bad, eh? I've done a couple essays and editing work since I got here. Maybe I should just move here and set up an English tutoring business. Or open an English language school. Heh!
Still, we'll be heading out to other bits of Switzerland over the weekend, so that should be fun. Still have yet to pig out on cheese fondue and chocolates! Foi and I went down to
Lausanne
to pick Dong Young up earlier this morning. They're really the sweetest couple right now! I would go on how they were mollycoddling up to each other on the train in front of me, but I guess pictures would work better.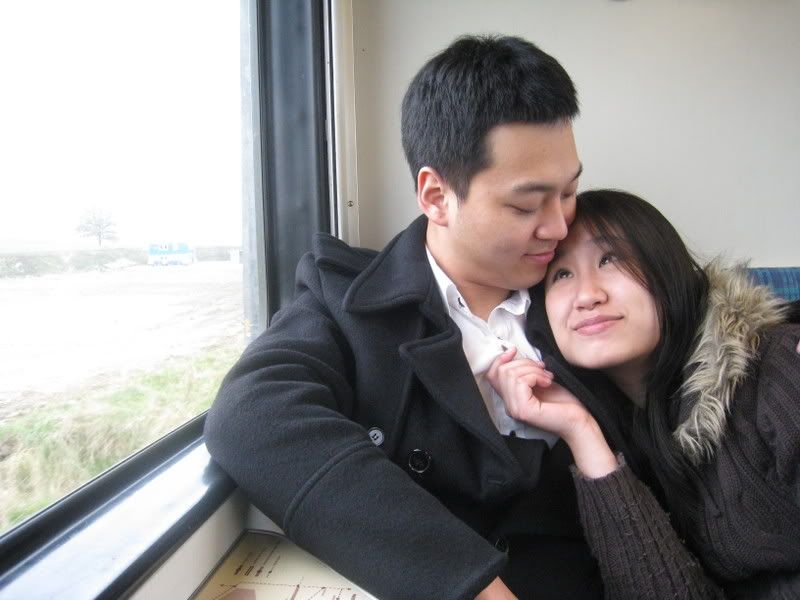 Romantic picture #1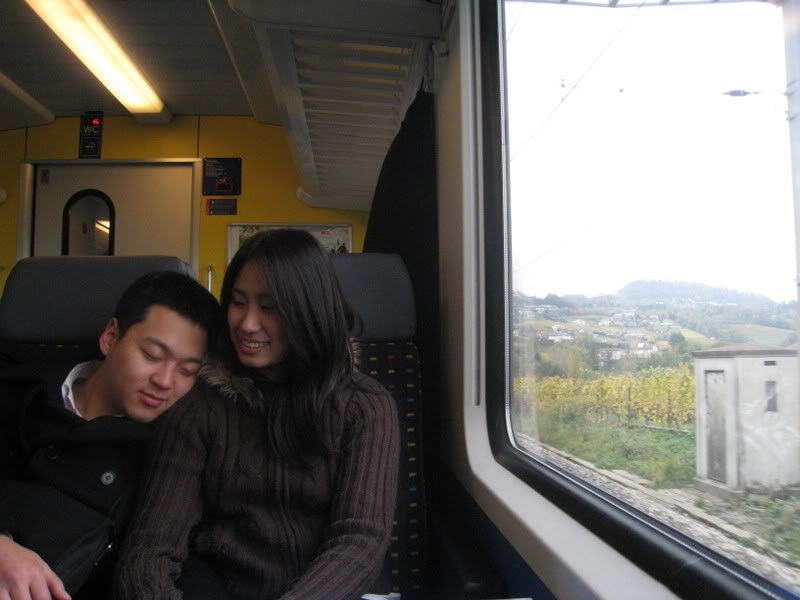 Romantic picture #2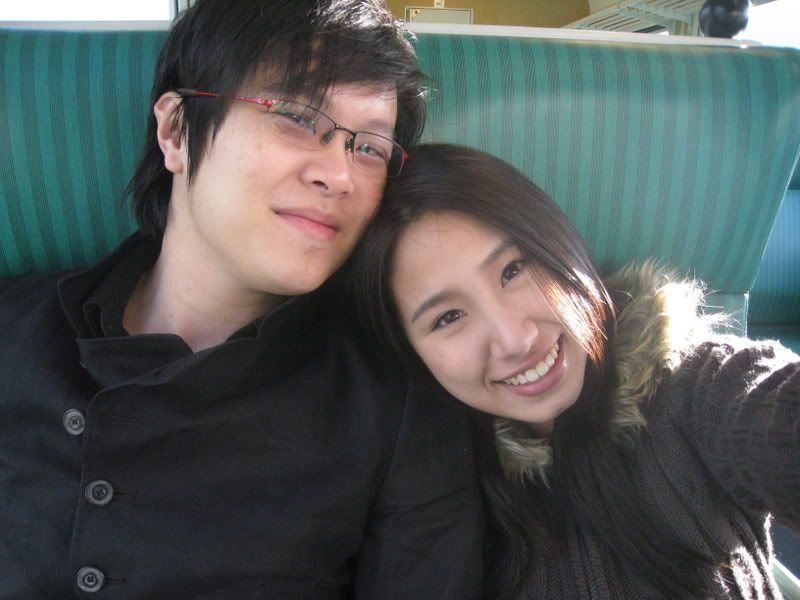 Romantic picture #3
Oops, sorry, wrong photo for the last one! Alright now, that's just about enough. Winter's setting in now and it's getting pretty damn cold over here in Bulle. The elevation here is more than 700m above sea level, so as you can imagine it's rather chilly here! Still, it's definitely way better than London. The air is so fresh and crisp here you almost wish you could eat it.