My past week has been pretty packed, looking back at these past events now that today's Sunday. How time flies! As some (or rather, most) of you should know by now, no thanks to my incessant bragging, I bought myself a
PS3
last Sunday on impulse when I was just browsing through Funz Centre at
AMK Hub
. I spotted the
MGS4
Edition 80GB PS3 on top of a shelf in the store and I couldn't take my eyes off it. Next thing I knew, I was walking out of the store with exactly just that!
Having said that, I've been (naturally) clocking in some serious
MGS4
gameplay hours over the last week, and I must say it has been a thoroughly rewarding experience! I bought the PS3 for the sole reason of playing PS3 exclusive games only, as I would still much prefer my
Xbox 360
for multi-platform games. Anyhow, I think
Hideo Kojima
and his team have really outdone themselves again with the excellent gameplay, graphics and most importantly, storyline.
Those who have had the fortunate opportunity of getting some hands-on experience with the game will agree that MGS4 is more than simply just an apotheosis of the entire series, but rather a perfectly-blended game that appeals to hardcore MGS4 fans and more casual players like myself. To be honest, I've never completed
MGS1
or
MGS2
before (I started but never finished), but
MGS3
totally blew me away and got be hooked onto the franchise.
Thus, MGS4 was a good reason enough for me to finally get my PS3! This splendid game features, once again, my favourite modern day composer
Harry Gregson-Williams
, who has also previously wrote music for this game series. The climactic battle towards the end of the game is nothing short of dazzling and emotional, and is sure to tug many gamers' heartstrings.
Interestingly, game magazine
Edge
describes the game score "to be superior to that of many Hollywood offerings". Which is excellent news, as this marks another step in progressing and emphasizing the importance and necessity of good music in games. And of course, more credit for Harry Gregson-Williams himself!
In other happenings, Dennis came over last Tuesday from KL and stayed over at my place for one night before his
Lunchbox
gig at the Esplanade with Kewei. I made a "return" trip back with Rey last Friday, where we headed up to KL to catch Dennis and Kewei's gig at
Bangkok Jazz
. I've uploaded photos up on Facebook, so do check it out here.
↗
It was quite a misadventure for a trip, as Rey left his passport behind on the coach and there's was quite a fair bit of panicking going on. Also, because there were some changes to our accommodation plans, we had to check into a hotel room at
Sunway Pyramid
at 4 in the morning, after supper! Speaking of supper, I had the spiciest ayam laksa in my life. It was rather daunting!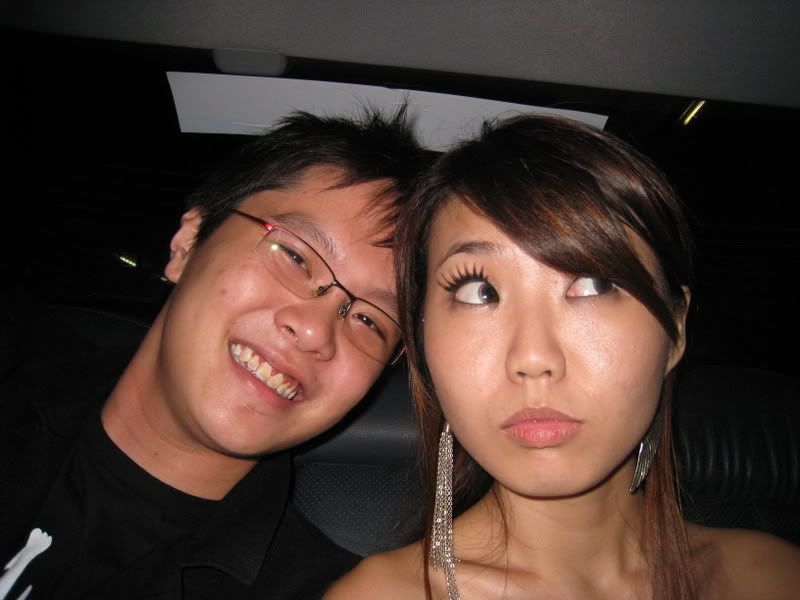 Check out those killer lashes!
Otherwise, it was a good albeit extremely short break for me; heading to KL for the gig was enjoyable enough! A took a break on Friday at Indochine, something which I was rather unwilling to do at first but actually quite enjoyed it in the end! The remainder of the weekend just flew by with the usual mix of gigs and teaching, no surprise there. Well, here's to another week! I'm bracing myself already.