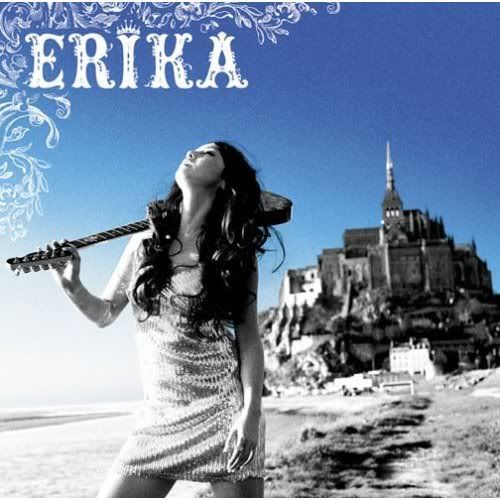 I've finally got it! My online order of
Erika Sawajiri's
latest single CD
FREE
landed with a joyful thud in my mailbox yesterday after a week's wait. Shorter than I expected, really.
Thanks to
Play-Asia.com
, everything which I order from that neat little well-stocked online store is shipped free to Singapore. Isn't that blissful? Can't order the
idol
movies and some photobooks though, apparently they don't ship those to Singapore at all. Must be thanks to our overly-zealous import customs! Haha!
Erika's latest single is quite an improvement from her last one,
taiyounouta
, which she released under the alias Karou Amane. To be honest, when comparing the theme songs from the
drama version
(which she stars in) to the
movie version
, which stars
YUI
, I prefer YUI's songs more. So I'd say Erika's latest offering into the very top of the
Oricon
charts is quite the welcome to say the least, with her new songs featuring more of the trademark J-Pop power guitar riffs and flat-6, flat-7 chords.
Speaking of which, would anyone possibly know when Erika's latest photo book ERIKA2007 is being released? Not that anyone I know could be any more possibly fanatic about her then myself. Oooh.. can't wait to lay my grubby hands on the latest one that's for sure!