I'm actually blogging! It really has been quite awhile since I posted something here. Don't think anybody reads this anymore, which can turn out to be a good thing sometimes. You can air your mind, but nobody's gonna read it.
So here goes.
CNY, comes and goes. It's no different this year, so next year I'll REALLY try to go overseas. Better still, get my whole family to come along! It'll be good. The whole family hasn't been on a real holiday (Malaysia, doesn't count at all, sorry!) for more than 10 years. In fact, I don't even recall once where the whole family has gone for a holiday together. So I suppose one is really in order.
CHINGAY 2007 looms nearer, and with it bringing more and more trepidation each day. Every stroll down Orchard Road comes with a series of flashes and visions of me in my pink suit dancing at that very spot on the road. *shudder* Well, I guess I can envision no more. Preview's coming up on the 23rd, which is definitely much sooner than I can say.
So apart from my life being so terribly busy and just about falling apart to bits with the unnecessary drama that seems to plague me, I guess I don't really have much to talk about. Not used to blogging now, after so long! It's CNY, I'm hungry and I've ran out of hair styling cream cos Watson's and Guardian and NTUC are closed. Ok, that was pretty random, I guess!
Was just browsing through some old photos, and guess which one I ran across: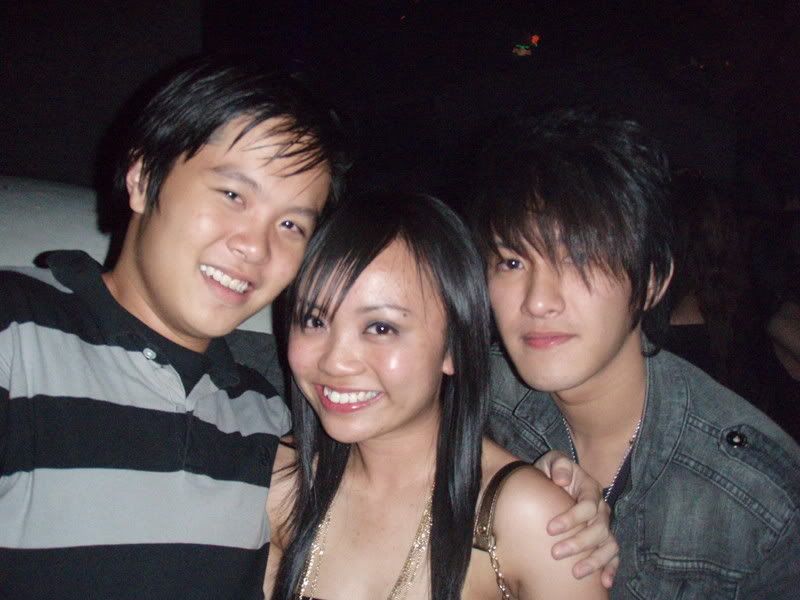 Definitely happier times, eh? When I first saw that I could almost feel the photo mocking me. But hey, you were right. I would be the one to get hurt the most.

Happy year of the Pig, folks!